Musical philosophy; No matter how good I am, there is someone out there better than me......
Philosophy of Life, The Universe, and Everything; I try to live up to the Golden Rule....I figure if EVERY person on the planet did, we'd all be happy, and have Heaven on Earth........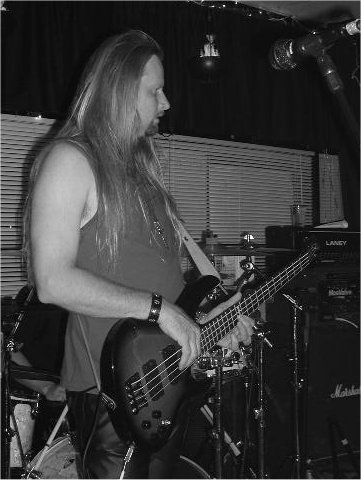 Early influences; Nugent, Alice Cooper, Boston, Montrose(Sammy Hagar), Styx, REO, Frampton, Sabbath, Queen, Pink Floyd, Yes.......
More recent influences; Metallica, Dio, Crue, Maiden, Priest, Tesla, Queensryche, Scorpions, Elton John, The Beatles, The Carpenters, I digress......
Most recent influences; Strangers, Deja Vu, Tyr......I listened to 70's stuff in the 80's, 80's stuff in the 90's...Maybe I'll start in on some 90's stuff now that we are in the "ought's".............I write how I feel, I try not to let current trends dictate what I do.....
Hobbies; No-shit high-speed snow skiing, extreme rollerblading, camping, fishing, sex with myself..
My favorite movies are "Heaven Can Wait" and "Roxanne".....
My favorite book changes constantly, I read a lot....
My favorite foods come from the seas, rivers, and lakes, in shells and with gills......
My favorite color is blue....
My favorite place on Earth is the Rocky Mountains......
My favorite season is autumn...I really like the first day of spring up north, there is only one like it every year, the first warm day, it's kinda indescribable....I have a song called "Time Stood Still" that attempts to describe it..